Mythos: The Beginning - Director's Cut
A downloadable game for Windows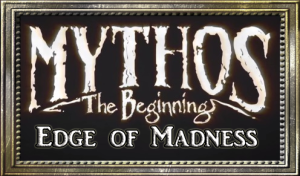 Mythos: The Beginning is a survival horror role playing game based on Gothic Horror monster movies of the 1930s like Frankenstein and The Corpse Vanishes. Set in London in 1934, Mythos allows you to create your own paranormal investigator from scratch and guide them through a frightening exploration of the infamous Harborough Asylum. Three young university students have vanished while attempting to conduct a scientific survey of this dreaded place, and it's up to you to find them! Throughout the night you'll discover that Harborough Asylum's reputation is more than an urban legend, and you'll have to fight for your life against demons, zombies and otherworldly Lovecraftian foes.

Features
Blends traditional survival horror gameplay with an old school tabletop-style RPG experience, complete with dialogue trees, non-combat skills and dice rolls.
Create your character from scratch. Choose their gender, background and profession, and then role play them. Will you be a square jawed investigator, or an intrepid journalist?
Pen and paper RPG inspired character advancement system. Levels are gone forever! Spend EXP directly to buy stats and skill increases.
Multiple ways to play the game! Don't want to fight the enemies? You don't have to! Gain EXP for correctly utilizing non-combat skills such as Persuade and Occult Lore.
A Terrifying Gothic Horror storyline that pays homage to the monster movie classics of the 1930s with meaningful choices and multiple endings to discover.
The Director's Cut edition of Mythos: The Beginning also includes additional content, such as:
Overhauled and rebalanced gameplay mechanics.
Tons of new skill checks and more ways to progress through the game.
New and rewritten dialogues.
Edge of Madness expansion integrated into the base game.
Purchase
In order to download this game you must purchase it at or above the minimum price of $5.99 USD. You will get access to the following files:
Mythos: Director's Cut
121 MB
Investigator's Handbook (PDF)
824 kB